Experts Providing Patient-Centered Care
Located in beautiful Northern California, our Sonoma office is thrilled to provide care for our patients. The culture here is vibrant and you can quickly become immersed in the wonderful things to do, such as gaze at the art galleries, walk to colonial-era Sonoma Plaza, go wine tasting at any of the numerous wineries, and learn about the history and wonderful sights at the Jack London State Historic Park.
Dr. Boynton feels privileged to care for patients in the Sonoma and Napa communities. At Napa Sonoma Oral Surgery & Dental Implants, you can feel confident about the care you and your family receive from our team of oral health professionals. Our Sonoma office is located next to Sonoma Valley Hospital between El Verano and Batto. You can schedule an appointment online or call us at (707) 996-4519.
Procedures at Our Sonoma Office
Dr. Boynton offers many oral surgery procedures at our office in Sonoma, CA.
Dental Implants
Dental implants are a long-term solution for missing or failing teeth. They are designed to replicate both the appearance, function, and health benefits of a natural tooth. The crown is custom-made to blend in with your other teeth, leaving many people to wonder which tooth is the implant. Unlike traditional dentures, dental implants remain in your mouth permanently, including at meals. They are strong and sturdy, enabling you to enjoy your favorite foods again without any moving parts or removable prostheses.
Dr. Boynton specializes in implant dentistry. He can formulate a treatment plan to restore a single missing tooth or provide you with a completely new, permanent smile. Full-arch restoration is ideal for patients with severe tooth loss and allows you to walk out of our office with a set of natural-looking, fully functioning teeth. The implant posts fuse to the jaw bone, preventing the bone from deteriorating over time. Tooth loss often results in the jaw bone weakening, causing facial features to sag and other teeth to shift out of place. With dental implants, your smile is restored and protected for years to come.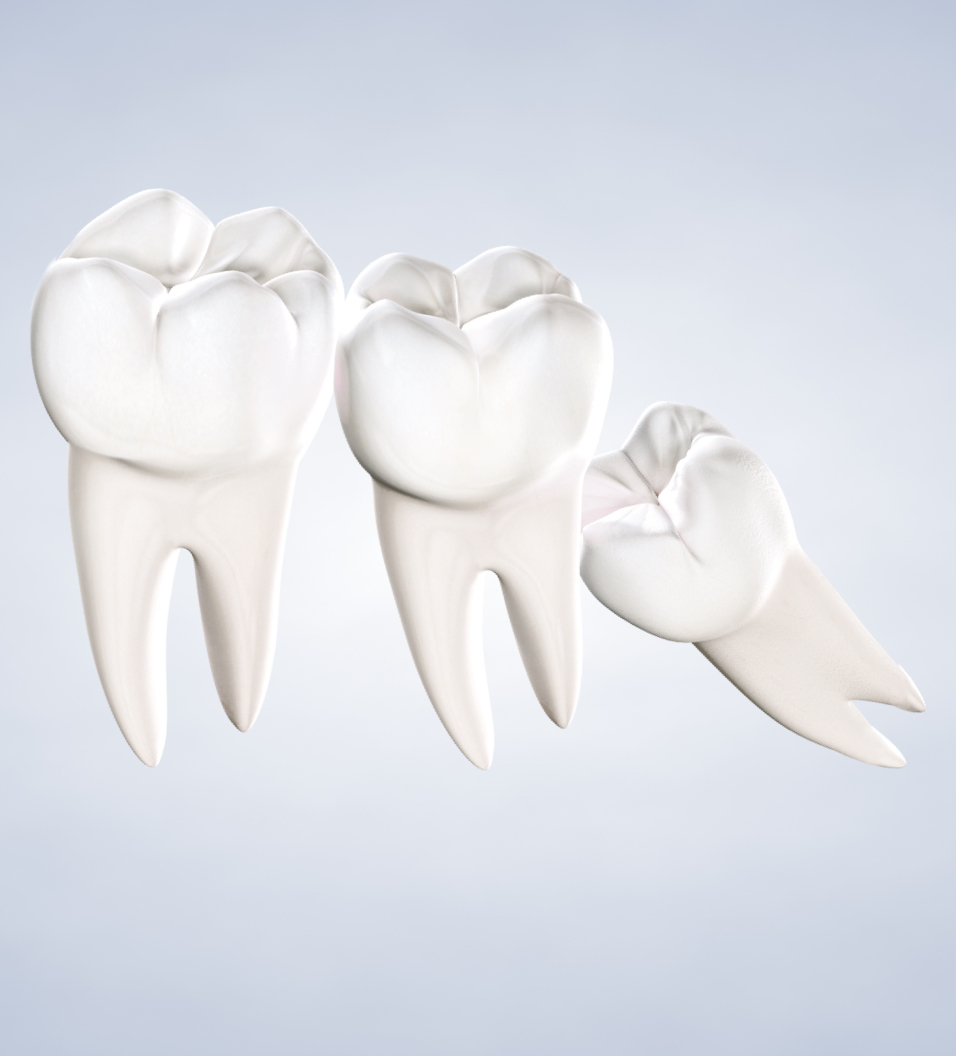 Wisdom Teeth Removal
Commonly known as third molars, wisdom teeth are an extra set of molars that develop between the ages of 17 and 21. These teeth are not necessary for proper oral function, since you already have molars in the back of your mouth responsible for grinding food. Additionally, the average mouth can only hold 28 adult teeth. This becomes problematic when an extra set of molars tries to squeeze in. Dentists and oral surgeons recommend having wisdom teeth extracted as soon as possible to prevent issues like dental overcrowding or shifting, bite problems, pain, and infection.
A wisdom tooth can become impacted, or trapped beneath the gums. Impacted teeth are difficult to keep clean and can lead to infections, cysts, or tumors. If the infection becomes severe, it could lead to tooth decay, periodontal disease, or the infection spreading to nearby gum tissue. By having your teeth removed by Dr. Boynton, you avoid these complications and protect your oral health. You can have wisdom teeth removed at any age, although younger patients typically have smoother procedures and faster recoveries. For an evaluation or to see if you are developing wisdom teeth, please contact our Sonoma office.
Why Choose an Oral Surgeon
Oral and maxillofacial surgery refers to procedures performed on the bones and soft tissues of the head, neck, face, mouth, and jaws. An oral surgeon is a doctor who specializes in oral and maxillofacial surgery procedures. They have undergone extensive education and training to understand, diagnose, and treat the complex structures of the oral and maxillofacial region. Oral surgery procedures can include wisdom teeth removal, dental implant placement, oral pathology, TMJ disorders, complex facial reconstruction, and more.
Oral surgeons have received years of education and training beyond dental school to become experts in their field. Oral surgeons begin their career path by earning a four-year degree in dentistry before completing a hospital-based oral and maxillofacial residency program for an additional four to six years. As residents, oral and maxillofacial surgeons receive specialized training in general surgery, emergency medicine, and anesthesiology. All of this additional education and training means that all oral surgeons are dentists, but not all general dentists are oral surgeons. Other than anesthesiologists, oral surgeons are the only healthcare specialists qualified to administer all levels of sedation, which includes local anesthesia, general anesthesia, laughing gas, and IV sedation. Dr. Boynton is an oral surgeon in Sonoma, CA, who offers several options for anesthesia to ensure our patients receive the safest and most comfortable experience possible.
Surrounding Cities
Our office in Sonoma is open to children, teens, and adults in need of oral surgery treatment. We offer a variety of surgical procedures in Sonoma, including dental implants, wisdom teeth removal, full-arch restoration, bone grafting, tooth extractions, impacted tooth exposure, treatment for facial trauma and oral pathology, and more. Contact us to schedule an appointment if you live in Sonoma, CA, Napa, CA, Petaluma, CA, Novato, CA, Kenwood, CA, Glen Ellen, CA, or Eldridge, CA.
Contact Us in Sonoma
*Required Fields