Oral Health Experts Dedicated to Helping Others
Located right across the street from the Queen of the Valley Medical Center, our Napa office serves as the premier destination for patients in need of oral surgery care. You can find our office in the northern part of Napa, where we're thrilled to be a part of the vibrant Northern California community. There are many things to do in beautiful wine country, including basking in the arts at the Napa Valley Opera House, shopping locally at the Oxbow Public Market, and touring the hills aboard the Napa Valley Wine Train.
Napa Sonoma Oral Surgery & Dental Implants provides exceptional oral surgery treatments to patients of all ages. Dr. Tyler Boynton loves giving back to his community. If you have been missing teeth for a while, are seeking treatment for a traumatic facial injury, or are interested in preventative procedures, we invite you to contact our office in Napa to schedule a consultation. We look forward to meeting with you to discuss how we can improve your smile and benefit your health.
Procedures at Our Napa Office
There are a variety of surgical procedures available at our office in Napa, CA.
Dental Implants
Dr. Boynton specializes in implant dentistry and restoring patients' smiles using dental implants. This remarkable long-term solution for missing or failing teeth is the only restorative treatment that protects jaw bone health and prevents bone atrophy. Dental implants are made of an implant post, a connecting abutment, and a crown. These parts work together to replicate the look, feel, and function of a natural tooth.
The post fuses to the jaw bone, similar to the way natural tooth roots are embedded, and serves as a permanent foundation for your replacement tooth. You can receive a single dental implant or a complete smile makeover through full-arch restoration, a treatment that uses multiple dental implants to secure a permanent denture. A dental implant is easy to care for. Simply brush and floss it regularly, just like natural teeth, and it will serve you for many years.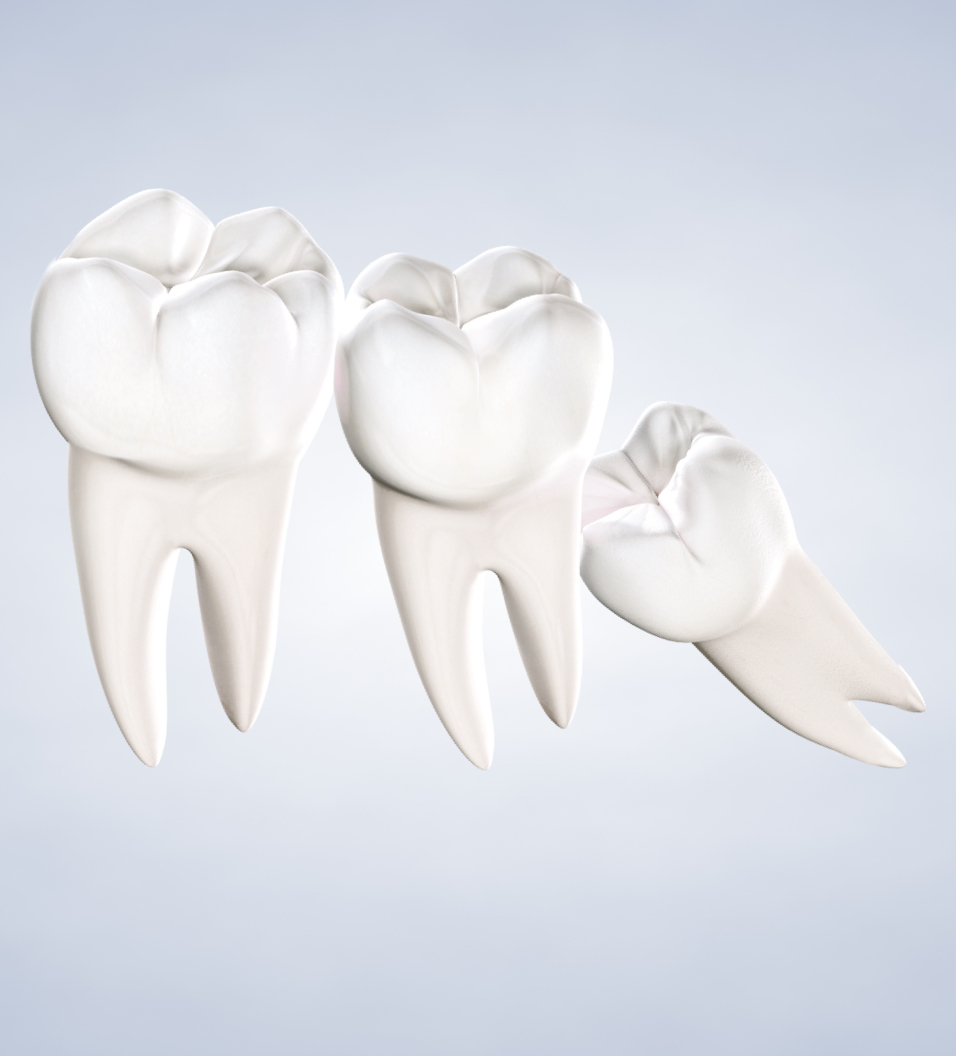 Wisdom Teeth Removal
We recommend having wisdom teeth removed as soon as possible to prevent oral health complications from having the chance to arise. Wisdom teeth develop during the late teens or early twenties and if left untreated can cause infections, dental overcrowding, misalignment, bite issues, and discomfort. Some people never develop wisdom teeth, while others develop all four or more than four. It's important to attend checkups with your general dentist, who is trained to detect these teeth when they begin to develop and refer you to an oral surgeon for treatment.
An impacted wisdom tooth is one that is trapped beneath the gum tissue and requires surgical intervention to extract it. These teeth grow at an angle, threatening the health of adjacent teeth, gums, and nerves. Dr. Boynton can safely and gently extract third molars, resulting in better oral health and reduced risk of tooth decay, severe infection, and periodontal disease.
Why Choose an Oral Surgeon
Oral and maxillofacial surgeons are the experts in diagnosing and treating a variety of oral health conditions. This includes the bones and soft tissues of the head, neck, face, mouth, and jaws. Every oral surgeon must obtain a dental degree, and then complete several additional years of training known as a residency. This differs from a general dentist, who can begin practicing immediately after dental school. Oral surgeons are the only dental professionals trained and qualified to administer local anesthesia, general anesthesia, nitrous oxide (laughing gas), and IV sedation. 
Dentists will refer patients to oral surgeons when a patient requires anesthesia, more intricate surgery, or a diagnosis for a more complex oral health condition. Often, a dentist will be the first to identify an oral health issue, such as the presence of wisdom teeth or an impacted canine, and an oral surgeon will perform surgery and manage the condition. Dr. Boynton is an oral surgeon in Napa, CA, who will create a custom treatment plan unique to the needs of every patient. By utilizing the latest dental technology and techniques, we create exceptional patient experiences and clinical outcomes.
Surrounding Cities
Dr. Tyler Boynton performs a wide range of oral and maxillofacial surgery treatments at our Napa office including dental implants, wisdom teeth removal, tooth extractions, treatment for TMJ disorders and facial trauma, bone grafts, and more. We utilize advanced 3D imaging technology to assist in diagnosing and treatment planning and look forward to improving your oral health. Contact our office in Napa to schedule an appointment if you live in Napa, CA, Sonoma, CA, Vallejo, CA, Fairfield, CA, American Canyon, CA, Yountville, CA, or St. Helena, CA.
Contact Us in Napa
*Required Fields